Working With New Players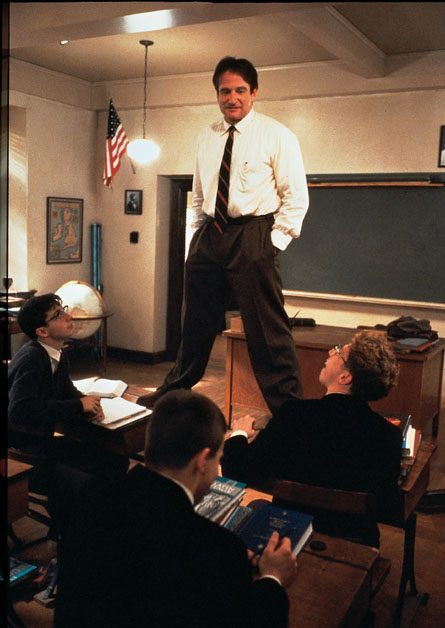 Now that I've got my do's and don'ts out the way, I want to start to dig a little deeper. One thing that's definitely changed about my games over the past few years is that I stopped playing with the same group of people and starting recruiting. Vigorously. In the past three years I've introduced about eighteen people to D&D through long term campaigns (longer than a year), and working with new players is something I love doing, though it can occasionally tax my patience a bit. It's definitely been for the better.
The best thing about new players is that everything is new to them. They get fascinated and get stuck into the novelty of the world and sometimes the notion of role-playing itself. Often, they have this incredibly infectious vigor, and it's rewarding to seem them change their style of play and start having a richer experience as they learn the dimensions of the game.
The challenge, of course, is that they're new. There's a lot of explaining, and since my game of choice is 3.5 edition D&D, the mechanics can be a huge barrier to new players. There's a lot of intricacies and trap options that can make being a new player a tough row to hoe. Top that off with the idea of creating a character with a background, values, and telling a story with them, and then add to that the notion of cooperating with six acquaintances plus a GM (I always run with seven players) to do that. I try to be mindful of this at all times, though occasionally the midnight character messages get the better of me.
Be patient
This is probably the best advice I've ever given myself when working with new players. The things that seem obvious to you are not, they just seem that way because you've got a head for these things. Even when trying out a new system, there's a lot of implicit knowledge that an experienced player or GM will carry around with them about how rpgs work. Explain using analogies, explain some things again and again, and give people the opportunity to get it. Often, citing book references can help, but usually those references are so full of jargon that the book assumes you know that it's not straightforwardly helpful. So go through the necessary jargon, and keep it to the necessary bits.
Offer advice, but respect their choices
I can't advocate this enough. I'm a big fan of looking at the GM as a coach, and that can mean offering a lot of advice. I usually preface it by asking if a person wants some help, but when they do, they get one hundred percent of it. Offering advice is easy, the hard part is watching someone take it or leave it. Whether it's with character choices, narrative choices, or in game actions, help them understand the consequences, but at the end of the day, respect their choice. This isn't so much about letting them make bad choices in order to rub the consequences in their face as it is understanding that not all of the reasons for their choice might seem like good reasons to you, but they don't have to be. If it's good enough for them, then it's good enough.
Help them ask questions
As with everything new, it's the questions you don't know to ask that trip you up. The parts you can't see, or don't think of. One of my new players comes by way of World of Warcraft, and hadn't really thought about how his character interacts with the NPCs in the setting or what he does outside of fighting, because in WoW those aren't really strong considerations. I try and prompt a lot of questions about relationships, because that's a part of the game that's really important to me, and I try to step up the action whenever I can. Ethical questions become important too, when a six foot albino murder machine is steamrolling the landscape, I want him to wonder why, because the mere act of wondering helps tell a deeper story. It's simply unreasonable to expect new players to grasp all the subtleties immediately, and a bit of prompting can make their experience a lot richer.
I am not the final arbiter of fun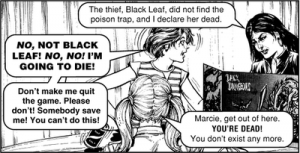 Ultimately, the game is about finding out what you want and going after it. That's really it. Whether it's a central goal, a world-spanning achievement, a solid romance, the point of rpgs like D&D is that it empowers characters to go out and get it. Maybe not today, maybe not tomorrow, but eventually. Horror games work a bit differently, but they start with different values. I've set the stage by having an exploration-based, high-continuity adventure game. I can prompt all the questions I want, but at the end of the day it's about encouraging people to develop their answers and then accepting those answers.
That's probably the biggest issue I've noticed with my style lately. I'm more paternalistic when I talk about what constitutes a good story or a good character, in part because there are certain kinds of characters that are better to GM for, and certain kinds of stories that are richer and more complex than others, but I've also been less patient than I ought to be. I get frustrated sometimes because we wind up treading old ground so often, stories or styles that are new to them are old hat to me, and I want to innovate and play. Which I can totally do within their preferences. I think my concerns, which I mentioned a few weeks ago, really boil down to not trusting them enough to have fun and tell good stories. Which brings me to my last bit on working with new players.
Listen
Really listen to what they want, and try and deliver. Make all the suggestions in the world, but listen to their final decisions and respect them, which we already got into. Sometimes I try to get them to describe their characters' life like a novel just so I can hear which things they really focus on. The more I know about what's important to them, the better. I ask, but often the answer they give isn't the real one because, let's face it, characters change during play. Nobody ever shakes out like we think they will in character creation.
Thanks for coming with me on this reflection of style. I've learned a bunch about what I've been mucking about on and where I want to take it from here. Next week we'll get into some more practical stuff and I'll talk about an innovation we introduced at my table a few years back.