TPKtalk for Feb 22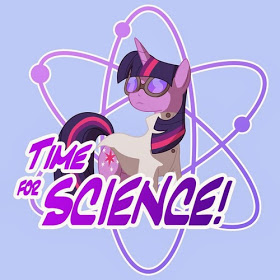 Today I'm hurling my pasty body into frozen water to help children with special needs in the KW Polar Plunge. I am excited but no doubt already cold. To keep you warm we've got imaginative art, science ponies, faction design, and a new Table Top!
The life of fantasy
Artist Craig Davison has been drawing and painting kids as the characters they'd like to be, specifically from Star Wars and the Wizard of Oz. It's an incredible exercise in both imagination and potentiality, but you won't convince me that there isn't a little girl out there who wants to be Boba Fett. It definitely fills part of our brilliant art nerdity section for the week, though.
Twitch Plays Pokemon
I know, I already wrote about this on Wednesday, but it's definitely worth a look. Forty thousand people are playing the same game of pokemon red. There's similar efforts going on at other parts of Twitch now, but this is the original. Hail to Helix and Bird Jesus!
Faction design
Factions play a strong role in my campaign. They're the backdrop against which the players story is told. They have histories, secret wars, etc, so imagine my excitement when Gnome Stew posted a quick and dirty guide to NPC faction design. It's pretty sweet stuff.
Science ponies
Despite the fact that the entire post is in Spanish, what you need to understand is that it contains artistic renderings of Curie, Darwin, and Bill Nye as ponies. And ponies, for the record, are pretty cool. See famous figures from the history of science and science education get transformed like magic.
Lords of Vegas
There's a new Table Top this week, where Wil plays Lords of Vegas with awesome people.