GM Style Overview
So over the last three weeks I've looked at three different styles of GMing, Linear, Semi-linear, and Sandbox. I thought it'd be good to do an overview and directly compare them. The real question, of course, is which one is best? And that's a complicated one to answer, because they're good for different things. I also want to try and illustrate what they're like a bit better by using example of video games which execute these styles particularly well. If you haven't played these games, I highly recommend them. So let's get right to it.
Best
When I say best, what I mean is that it's a better fit to a campaign than the other two styles. If it does everything that could be expected within the game without extraneous bits or straining credulity, then it's the best. However, there are other things that go into campaigns, which can make each of them better for those purposes. I've touched on this a bit in the last three posts, and I'll expand on it here now that I've laid the groundwork.
Linear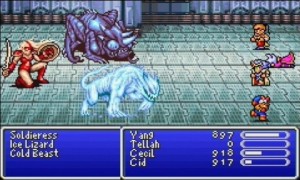 Linear is best when things are short or episodic. The longer something is sustained, the richer the continuity is expected to be, and the greater the frustration with not being able to affect the world in the ways which you desire. A great example of this in rpgs is Spirit of the Century, a pulp rpg which essentially features the PCs as characters in a novel, encouraging them to follow along with a central narrative. The first example I always use for linearity in video games is Final Fantasy IV, which has interesting characters, twists, and a plot, but gives the player essentially no choice but to go along for the ride and fight monsters. Still, in its context, it's a really fun time. However, that example might be a little unfamiliar, so a further one would be Bioshock. Though a shooter, it also has a linear story with an incredible atmosphere and setting. The common thread through all of these though, is that the player's choices are less meaningful. They can affect the means by which they resolve the situations, but rarely the outcomes and never the direction of the narrative (if they can, then it's not linear).
Semi-Linear
Semi-linear is best when the campaign has a predefined scope. At that point it's not about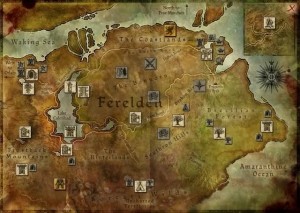 the destination, it's about the journey. It acknowledges elements of player agency by letting them make meaningful choices about when and how they do things, but follows an underlying narrative structure that keeps them moving. The best example of this that I've found in video games is Dragon Age, where the game moves through phases, and the player can explore the dungeons and do the major quests of a phase in almost any order, but they all have to be finished in order to move onto the next phase. In rpgs, semi-linear campaigns are often themed, such as a pirate themed campaign, or a courtly intrigue campaign, and these conventions set the boundaries for the narrative and the possibilities. However, the challenge inherent to the semi-linear style is when and whether to shift gears as the players' interests change. if the courtly intrigue campaign becomes a gunslinger campaign, it can involve enforcing the boundaries, which can lead to friction.
Sandbox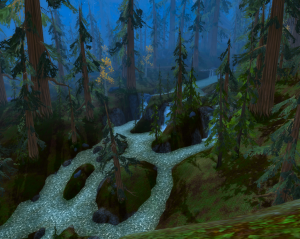 Sandbox is best for long term and exploratory campaigns. Using a setting rife with points of interest and turning the PCs loose in it lets them set the tone for the game and furnishes them with the widest range of meaningful choices that the mechanics permit. A good example of sandbox play in action is World of Warcraft which, for all its faults (it's hard to please 11 million people, I imagine), invites players to explore the world and tries to provide compelling characters and choices for them. Eve Online is another example of a well implemented sandbox, letting players set the theme and win conditions of their gaming experience, whether that's flying a lot of missions, player vs. player, commanding fleets, organizing large corporations, or even just becoming wealthy and powerful. The challenge of sandbox, which can be seen in Eve and WoW as well, is keeping players motivated, and the best way to address that is to encourage them to get involved with and leave a mark on the setting.
Which is best overall? I have to acknowledge some bias here, but I think there's some strong arguments for Sandbox, because it can contain the other two as necessary. If I'm running a sandbox game, and the players decide that they want to do something in a linear or semi-linear style for a while, we can do that within the context of the sandbox game. If, in the middle, they start pushing out to explore other options, sandbox accommodates that. At no point during that is the GM placing additional restrictions on the choices of the players. They can choose linearity, and choose when to leave it. There's no deviation possible, because there's no path but what they make. But what do you think? Are there strong arguments that would change these evaluations? What other games do you think show these styles particularly well? As always, I look forward to hearing from you.