On Consistency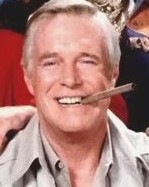 Later post today on account of work-related busyness and my growing addiction to Doctor Who. David Tennant is the real Doctor, and while I love Matt Smith, I do not care that he is leaving. Okay, I care a little bit. This is not about Doctor Who.
Today's post is about how to keep your improvisation consistent. I love improvising at the table, but it can be a challenge when players rely on your to provide accurate and complete information to them. Whatever you say about the world has to be believable, which means it has to fit with all of the other things they know about the world. If Steve is the King of Baltimore, then Jack cannot also be the King of Baltimore. If the treasure of the Unhallowed Hall lies in the swamp to the east, then it shouldn't also be a dungeon in the north. These kinds of inconsistencies will crop up, and your players will notice some of them. Today I'm going to talk about how to keep them to a minimum and what to do when you get caught (and you will sometimes).
In Intro to Improv, I wrote about the importance of building a structure for yourself and trying to stay within those boundaries. Sticking to your set limits is a great way to keep things consistent, especially when the urge to get wild strikes you. You can start pushing new hooks that you're not prepared for, tacking on pieces of NPCs dark pasts, or talking up mammoth dungeons that you haven't mapped or prepared. None of that is bad, it just means more work for you, and it means that it'll be harder for players to necessarily focus on the hooks that are already there.
Where inconsistency can get out of hand is when it begins to frustrate players. They rely on the information that you give them, and though they know they can't always trust it, they need to be confident that they can trust some of it. They also need to know that when you give them misinformation it's deliberate rather than a mistake. They're going to act on the information they have, and it's your responsibility to manage the flow of that information. This is normally pretty straightforward, but can get really challenging when you're improvising. It can be hard to keep track when you're creating things on the fly. Here's one do, one don't, and what to do when you get caught.
Do Take Notes
I improvise a lot of sessions, and immediately after the session I'll sit down and create a short log of what happened, what elements I introduced, and how I used them. I make notes on voices I might need to use next time, pieces of character history, and how the players reacted. This gives me a framework for using those things in the next session and developing them into full-fledged hooks and characters. I try to connect things with the setting, and note when I've gone really far afield and what I want to do with that. There's a temptation to try and do this all from memory, to hold everything in your head and just go. Sometimes it works admirably. Many times it does not. You'll retain a lot, but odds are good that you've got a lot of other things on your mind. Export your cogitation to your notebook and you won't have to worry about it. I also get my players to serve as my memory by having them keep an adventure log, and by occasionally exploring their notes. They get a bit of extra experience from the log, as well as additional immersion, and I get to see what they really paid attention to and what they didn't.
Don't Multiply Complexities
When people start asking questions during the session, there's a temptation to just keep adding things. Sometimes this can result in some really creative an interesting stuff, but improv is bullshit, which is a lot like lying (Bullshit post is coming in a few weeks). The more a lie is interrogated, the more lies you have to tell to cover it up. Additional lies can hurt your confidence, make you unsure, or worse, can damage your actual setting and game as you deliver them boldly to your players. Of course Steve is the King of Baltimore, King Jack was assassinated by the plague last winter. They did a job for King Jack in the spring? It was a doppelganger naturally, and that plot was foiled by Reginald, the Captain of the Guard. What happened to Lily, the old guard captain? Also plague. Everyone had the plague. Why didn't the PCs hear about it? Messengers all had plague. It can get out of hand. It's better to keep things simple. Know your setting, and tie things back into it rather than inventing new aspects.
When You Get Caught
You will get caught. It happens. Some player notices an inconsistency and calls you out on it. They thought King Jack was a wizard, not a knight. Do not double down. Suppress the need to be right. Instead, own it. Smile and admit your mistake, and think about what that means. They're paying attention, not just to the details of the setting but to what you're saying. Don't discourage that behaviour, reward it.
When You Don't Get Caught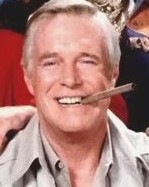 Smile, and tell them you love it when a plan comes together. You've clearly been scheming for a while about that  thing that you thought of when a remark from a player reminded you of that cheap ramen people used to eat in your grade school lunchroom. You took a risk and it paid off. Congratulations on a job well done. Go and take your notes, keep things consistent, and continue not getting caught pulling things out of your ass.
Next week promises a look at how to be creative on the fly, and some of the things I do to fly by the seat of my pants. I'm excited to write about it, and I'll see you then!