Lords of Castle Death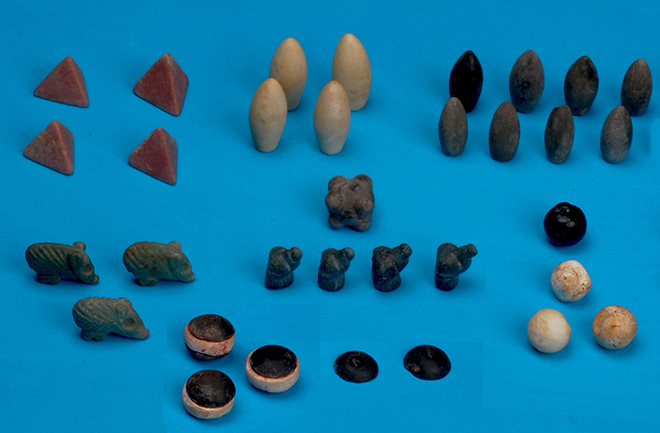 Roundup
It's been a while since we did one of these, but we're committed to re-committing. I'd say it's because we were at GenCon, but we weren't. I've been down with the wisdom teeth blues, and Ryan's been thesising like mad because he starts his phd in a few weeks. Nonetheless, it's a great week to come back to the roundup and a great week for Kickstarters (also a bad week for my wallet).
World's Oldest Gaming Tokens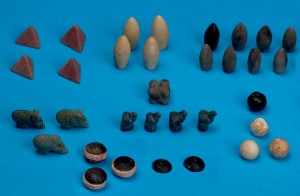 The world's oldest gaming tokens are nearly five thousand years old according to archaeologists, and were recently unearthed from an early Bronze Age grave. The game is based on the number 4, and the pig pieces are probably totally imbalanced. This also means that people have been arguing about rules interpretations since the dawn of human history.
Make Better Maps
No, it's not another post from Fantastic Maps. There's a Kickstarter running for a book on creating quick and dirty rpg maps using a fantastic array of software. Whether you're working in Photoshop, GIMP, or Corel Draw, this 250 page book should have something for you. We all know how a good map can change how players see a campaign, and I'm looking forward to a ton of great tips and design elements.
Castle Death Revisited
Not only is Chatty DM's Castle Death a way cooler rpg than any of the ones I designed as a kid, it's designed to accommodate the imaginations and crazy schemes of small kids. It can be played with a couple of d6's and some index cards with as much complexity as you want. Check out his post on it, and learn why it may replace Dungeon Squad as my favourite rpg to run with kids and brand new gamers.
Rise to Greatness for an X-Bone
Microsoft is giving away 20 X-Box Ones to aspiring streamers. Send them a link to your one minute video about your favourite Xbox 360 or One game for a chance at a next gen console and all of the launch games as well as the opportunity to work with the Upload development team to create future content. I know I'll be submitting one talking about Borderlands 2 and Headshots from the Heart, and if you're looking to get into streaming, this is a great chance to do it.
Lords of Waterdeep
There's a new Table Top this week, featuring a game that Rob at Intelligent Designs has been trying to get me to play for months. Now I'm jonesing for the intrigue and adventure in Lords of Waterdeep.
Our first video will be up this Wednesday, and you can check back for videos once a month as well as a ton of other fun on Woot Suit Riot!