It isn't a Problem Until It's a Problem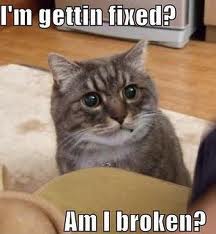 At My Table
When I tell people I like to run 3.5 D&D, one of the responses I often get are "That system is totally broken!" And they're not wrong. There are lots of points where it's utterly ridiculous, like the fact that class balance is completely wonky,  some of them can't even do what they're supposed to, and there's a lot of trash abilities and things put there just to fill space. It's the system my players know and it gives us the complexity we're looking for, though I'm really liking some of the things I'm seeing in D&D Next. Still, when people bring up brokenness, I say "It isn't a problem until it's a problem." 
This means that I'm not going to fix something just because it's broken, because there's no need. I look at every additional houserule as one more thing new players have to read, and that's a barrier to them playing the game. If I tried to fix everything that was wrong with the system, well, first, I might as well just write my own, and second, it would create a document that would intimidate the hell out of new people and fix things that they'd never even heard of, let alone thought of. 3.5 is complex enough without me adding a 30 page redesign document. So all of those things? They're not a problem. Until they're a problem.
Something becomes a problem when it starts to impact people's playing experience in a negative way, consistently. The fact that the grapple rules are needlessly obtuse doesn't come up much, because we don't do a lot of grappling, but the total lack of skill points for low and mid-skill classes was affecting everyone in every game. It's bad enough that most of the time your fighter is behind the curve on power, he also only jumps and climbs. Solution: global increase of +2 skill point, and everyone is happy. Fighters are still on the bottom for skills, so none of the intervals have changed, but they can spread it around a bit more.
I mention this with regard to D&D, but I think it applies across systems. As GMs, we tend to spend more time examining the mechanics, and spot things that are broken, or more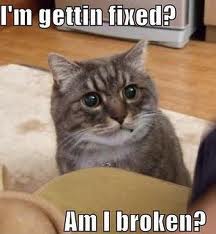 likely that we think are broken (A very long time ago I used to ban monks because I thought they were too powerful. Oh, the innocence of youth), or even just things that we don't like. And we want to fix them. But that in itself can create more problems than it solves, not to mention more work for you. If you make negatively impacting people's play experience a necessary condition for something being a problem, you'll start to notice you have a lot less problems. Maybe something is broken, but everyone likes it and it's doing good things for the game. If that's the case, broken or not, it's not a problem.
I should note that a lot of the time this can work for things outside the mechanics as well, such as character interactions, player behaviour, and the like. Not everything that seems like a problem is one. And it should go without saying, but I'm going to say it anyway, when something becomes a problem, fix it. Don't wait, don't hesitate, just fix it. If the first fix doesn't work, that's okay, try others. Polls your players to see if they have any ideas, and check some forums to see if anyone else is experiencing the same problem. All in all, I've found that holding to this maxim has kept me from worrying about things that I think might be problems, and helped me fix the ones which actually are.