Semi-Linear GMing
Last week I took on linear GMing, which is a bit of a touchy topic for me, but this week I want to explore semi-linear GMing, which is a style I have a lot of experience with. I've run a number of semi-linear games over the past decade, though I'm finally making a try at turning that setting into a sandbox (and at developing a wiki, the results of which can be seen here). In general, I find that semi-linear is usually a good starting point, because it accords people more freedom than a linear style while maintaining a balanced workload for the GM.
What is Semi-Linear GMing?
A linear campaign is like a rollercoaster. There are ups and downs, and it can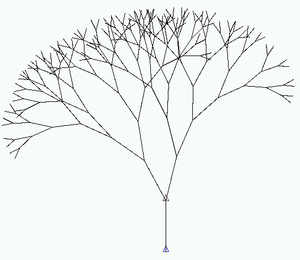 be exciting, but it stays on the track. Semi-linear is more like an amusement park. There's lots of rollercoasters and other rides, and you get to pick which ones you go on and which you don't, but someone else decides which ones are open. Mapped out, semi-linear campaigns tend to look like a tree, possible options branching out into various different directions depending on the choices the players make. The usual way this works is that the GM presents the party with a few "hooks", possible adventures they could go on or situations in which they can become involved. The players choose which ones to pursue as a group, and hijinks ensue.
No Bites Today
But some days none of the rides look appealing, and it's the same with plot hooks. Maybe it's because the pot isn't sweet enough, or because the nature of the hook isn't clear, there's a hundred reasons, but none of them spell fun. The GM has to become a barker, pitching adventures to the players in order for them to venture forth and have a good time. There are some time honoured ways of doing this, such as leveraging a goal or relationship of one of the characters, but at the end of the day, the GM is playing the entertainer, and the players the guests. They shape the way the story goes, but for the most part do it within the bounds presented to them.
Semi-Linear vs. False Choices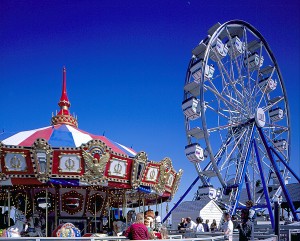 Semi-linear GMing assumes that the choices players make between hooks are real ones. If all roads lead to the cheese factory, then you're not really choosing whether or not to go there. This can happen because semi-linear games require the development of several simultaneous adventures, and sometimes one of them is more complete or more interesting to the GM than another. I think the most important thing to emphasize is that committing to running semi-linear means respecting players' choices about where they want to take things, and having all of the choices lead to the same place is misrepresenting the nature of the game. The way to get players where you want in semi-linear is to make the hard sell, and it's better still if it can be done in a believable way within the context of the setting.
Strengths
The best thing about semi-linear GMing is the excellent balance it strikes between giving players options about what they do, maintaining an underpinning narrative to events, and preparing adventures in advance. Come up with three or four well-prepared hooks for a session, get the players to pick one or two, and you're probably set for a few months, which gives you time to develop more hooks. It also makes it easy to fit in modules or episodic adventures, but puts a bit of choice about the nature of the adventure into the hands of the players.
Weaknesses
The players are still an audience. They get to choose what channel to watch, but not the programming. Their characters are, for the most part, protagonists in your Choose Your Own Adventure story, rather than their own. The strength of the underlying narrative can be undermined by players wandering away from hooks, or deciding to create their own and go their own way. This behaviour, while a credit to their interest and motivation, can force the GM to toss away a lot of hard work and improvise on very short notice, which can be frustrating. Part of this can be solved with a buy-in, that is, reaching an agreement to the players that they'll pick from the choices offered, but even so, if the options don't seem good, or logical, it can cause tension.
In short, the effectiveness of semi-linear GMing is almost entirely based on how good a salesperson the GM is. If you understand what your players and their characters want, and can tempt them with your hooks, then it can go swimmingly. If your pitches miss the mark, they can spend sessions spinning their wheels. It's a good alternative to linear GMing though, and more sustainable in a long term campaign because of the control it gives to players. What are your experiences with these styles, and are there others which I haven't thought of?