Breaking Down the 20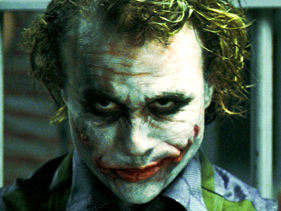 Breaking Down the 20, apart from being an awesome name for a band, is something that people have been asking me to do. Last year I outlined the 20 questions I use to help players write character backgrounds. I also answered them when I started playing in an Essentials game, mostly because I didn't want to write a post the week that I finished my Master's degree because I was busy agonizing about my future and playing video games like it was a full-time job. One of these things has since ceased.
Anyway, people have been asking me to break down the 20 questions and talk about the answers. After all, there are answers and then there are answers. A description of a characters social background as "Middle class" or "Loner" answers the question, but doesn't really convey a lot of information. So I'm going to go through each question and talk about the opportunities it creates.
The guiding principle through all of this is that it's best not to think of them as questions that need answers, but as writing prompts. Each one wants you to tell one or more stories about your character that reveal some particular aspect of their life that relates to the question. It doesn't require vibrant prose, just an awareness that the reasons for the answer are the real goal, rather than the answer itself.
1. What are three things that stand out about the way you look?
This is vital. Characters should have distinctive features, and those features can have a story behind them. Maybe it's a scar they have, or an affectation, like a sinister cane or a jaunty hat. This question has three opportunities to tell a story about the things that make a character recognizable. It might not be something on them, but something about them, a fey who withers grass beneath their feet, or a barbarian who earned his physique as an arena slave. It can be a challenge, though. Sometimes I'll dig through pictures online to find distinctive marks or elements of pictures to borrow. These three stories are things that can shape who your character is by shaping how the world perceives them.
2. Where are you from?
Whether it's New York or Narnia, this is more than just an answer, it's a story. It gives you a chance to describe a place, or even make one up entirely. It's also a chance to tell a story about the relationship between your character and the place. How do they feel about it? Why aren't they there anymore? Do they long to return? A tale about the place they're from might also answer any of these questions.
3. What's the your social and political background?
There's a lot packed into this. A character's social status is going to affect the way they look at the world, and this question is a chance to tell a story about how it affects them. Are they an aristocrat who looks down on the peasantry? A peasant with dreams of upward mobility? Maybe they were born to merchants and don't give a whit about class, only cash. It's also an opportunity to dig into the social structure of the setting and establish your character in it, even inventing pieces of it yourself. This can give you a lot of in-game connections and adventure hooks. Your character's political background serves much the same function, but also helps you identify key social issues in the campaign setting and take a stance on them. Whether it's a medieval fantasy game and your character's position on serfdom, or a WWII setting and your character's position on the US entering the war. Every setting has politics that inform what goes on, and being involved can create a lot of great story opportunities that you wouldn't otherwise have.
So this week I've covered three of the twenty questions. Next week I'll talk about why thinking of it as "My game" is a bad idea, and then we'll get back into it. There's no need to inundate with explanation (though, any excuse to use the word "Inundate"). See you next week!