3 Ways to Use Religion in Your Game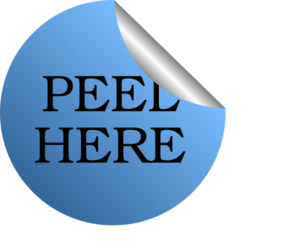 Getting back in the habit with a post I've wanted to write for a while. Religion at the gaming table can be an interesting and sticky subject. There are a lot of ways to treat it, and I could write for months about it. I've played with people of a few religious stripes, from those with none at all to pagans and various flavours of Christian, and they've really helped me define my idea of what belonging to a religion means, and how it can matter narratively. I'm an apatheist myself, but I understand the power of religion as a cultural force in the lives of millions of people, so I've always wanted to give it a treatment that resonates with faithful people without disincentivizing secular players. There's a wide gulf between representing real-world religion vs. fantasy religion, but today I want to pay attention to fantasy religion. We'll talk about the way I do it next week, but here's three other ways you could treat religion.
Religion as a coloured sticker
It sounds boring, but this is the way a lot of fantasy games go. It comes with some flavour text, like how Moradin is the god of dwarves because he's the dwarfiest dwarf that ever did dwarf. He hates goblins, his followers hate goblins, so anyone who worships Maglubiyet, the goddess of goblins, is in for a bad time. When religion is a coloured sticker, it encourages characters to choose a god they identify with and pay lip service to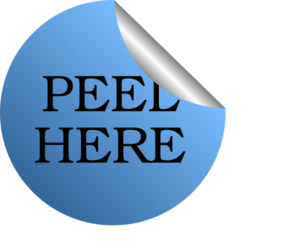 them while also  maintaining the kind of equal opportunity necessary for an rpg with diverse players. It affords people the chance to play characters who are as religious as they want to be, which in a fantasy world where the existence of deities isn't mysterious, can be really important. When the party cleric says they told the Lord about what you did at the inn, they don't mean that metaphorically. They actually reported your deeds to the being who gives them the power to work miracles every day.
Religion as a sticker works best in action-heavy settings because it keeps people from getting bogged down in the nitty-gritty bits of faith. Have they offered their devotion today? What does their devotion really mean? Players interested in exploring this are free to do so, but players whose preferences lie elsewhere aren't forced to.
Religion as structure
One of the early roles of religion, historically, is as the law. You can find rules of conduct in nearly every holy book, and some rpgs and GMs take this to heart. Religion as structure can take a lot of forms, from a religion that provides a structure for a society, like mandating a caste system or deciding that the king is also the high priest, to structuring people's daily lives by restricting their behaviours. My experience with these is that they're always a little of both, and each god you might worship comes with a list of things you absolutely cannot do if you're going to follow them.
This can be really good. it allows you to tell stories about falling from a god's favour that have some real teeth rather than just a fiat decision, it creates a setting that reminds people of their faith every day rather than it being a badge that characters wear when it suits them. It sets some restrictions on the nature of deities though, often requiring them to be of the uncompromising Old Testament sort, which can get odd. If I'm tithing double to the god of thieves, why does he really care if I wear medium armor vs. light? Is it that big a deal to him? It creates an opportunity to build myth in the setting by explaining these things, but what it really serves to do is dictate what kinds of characters can worship what deities, resulting in restrictions on PCs or a lot of compromising that renders the restrictions sort of moot.
Religion as a worldview
Rather than a set of allegiances or voluntary restrictions, you might treat religion as a way of understanding and interpreting the world. Moreover, in a fantasy setting, the world might actually be that way. maybe there is a Force that binds everything together, or a set of deities vigorously enforce a notion of karma on the world. Maybe people have a set path to walk or maybe they're free to save or damn themselves as they please. Any of these might be true. Hell, all of them might be true. Treating religion as a worldview means that religious characters use their faith to explain things happening around them. This can manifest itself in a lot of ways, including creating codes of behaviour like religion as structure, or with the right outlook it can reduce religion to a series of coloured stickers (the notion of one religion reducing all religions in this way seems tangled, but it does work. Weirdly). The difference between this outlook and the others is that the character's religious outlook colours everything they do. A telepath who worships the goddess of mind and energy might interpret everything as the result of interconnected energies (and in D&D, also crystals, because crystals). Te best part about using a fantasy setting, as I said, is that they might be right. Arguments about reasons become far more interesting when that's a possibility.
A lot of my examples center on polytheistic pantheons, where there are lots of gods each with a specific job, because that's how fantasy games tend to run. They work just as well with monotheistic religions, and even pantheistic ones. What matters is how the god or gods are represented, and the role that religion ought to play in a character's story. Next week I want to dig into some more character background stuff, but I'll continue writing about religion off and on for the rest of the month. it's too rich a topic to ignore, and can help you tell some great stories. Check back for more ways of looking at religion in rpgs, how to handle religion out of game, and some sample faiths that highlight various aspects of religious narrative.